Welcome to RE/MAX on Roatan Bay Islands
RE/MAX on Roatan
'Turns Savvy, Informed Clients into Homeowners, Investors and Sellers". Vacation, Seasonal or Relocation can start here.
Are you a serious Buyer or Seller?  If yes, please make sure you read this page………
With RE/MAX on Roatan, you are definitely in the right place! Making a decision to purchase real estate on Roatan, 'Roatan Real Estate'  is a big decision
Island Greetings!   My name is Larry Schlesser.  I was the Broker and Owner of the three RE/MAX Franchises for over two decades. Roatan Real Estate has been what I did and is a passion. Since my start in the industry in 1999  I have obtained a wealth of knowledge regarding the Bay Islands and have decided to both retire and share the knowledge I have acting as a free consultant to any who wish it.
During the COVID Pandemic I decided to take one of the web sites, of the four I had, and change it to a helpful marketing site for other industries on the island, therefore, help various local businesses going through the tough times that all were experiencing and now with the 'uneasy' economic situation that the world is now experiencing. That option is open to most local businesses to obtain a   free advertising option to help them during these difficult times.
It is for that reason that I ask you to please look  and note the dropdown menu on this site to "Categories" and you can find information on 'Places to Stay', 'Things To Do', 'Services', 'Churches & Charitable', along with various other categories. The businesses listed have ads that have inquiries go directly to them and then, therefore, have no booking, referral, or other fees. You go right to their websites or their Face Book link, and you deal with them directly. Booking services, cruise ship passenger fees and the elimination of these fees helps them retain some of the profits and help secure their businesses and provide your ability to obtain quality service.
Our team of real estate professionals are highly trained to handle all aspects of buying or selling properties so your purchase or sale will be handled smoothly and with less stress for you. We take your confidence and trust very seriously and our service doesn't stop at a sale.
We also provide both Buyers & Sellers a Multiple Listing Service  and  we are the one of the very few areas in all of Central, South America and the entire Caribbean that offers these services. (NOTE- If you are familiar with the islands of Roatan or Utila you may wish to use filters to pick location areas. If you are not and are in the research mode you may wish to visit these two short geography webinars that may help you decide the where on the island.   ROATAN Webinar    UTILA Webinar 
RE/MAX International Marketing and Amazing Deals –
 In addition, we have the marketing power of RE/MAX International, the world's most recognized name in real estate, behind us to help you with extensive marketing reach and a wide range of great deals in real estate purchase options.
Get "In The Know" –
Our monthly Newsletter, ( "see previous issues & sign-up here" )  & our V.I.P Investment Club, ( '"Sign-up here" ),  keeps you informed of new events, new properties and some community news and local events and entertainment options!
"ABOUT US"-  
Highest recommendation for Larry Schlesser and this RE/MAX team. They really know their stuff. My family has bought and sold several properties on Roatan over the last two decades. And unlike other folks we dealt with in the past, Larry's team is responsive, communicative, and solution oriented. When you're dealing with long distances and language and rules that are new to you–that can-do attitude is invaluable. We were contending with a rather complicated deal and Larry went above and beyond to simplify it and get it done. Honest. Helpful. Friendly. Professional. I don't know why you'd use anybody else.
Jennifer Stevens, Colorado Springs, CO
"International Living's Executive Editor"
See What International RE/MAX Corporation has to Say!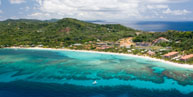 Explore the island, the culture and find out why Roatan is the hidden gem of the Caribbean. Read more.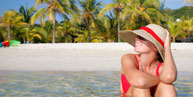 Discover the benefits and joys of owning a home, condo, land or vacation home in Roatan. Read more.
Recently Listed, Price Reductions & Good Deals